VHF-UHF Kenwood Portable Radios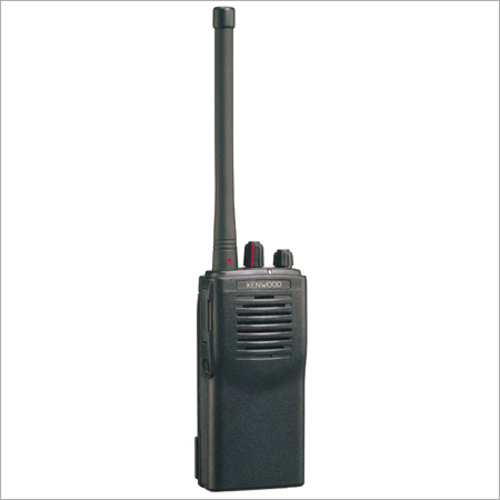 VHF-UHF Kenwood Portable Radios
Product Description
VHF-UHF FM Portable Radios
Rugged, fully featured, easy to handle, and reasonably priced:
Kenwoods TK-2107/3107 simply makes good business sense. Designed to meet tough MIL-STD 810 C/D/E specifications, this handy radio is extremely reliable - making it perfect for service industries and inventory control operations. It even provides all the convenience of hands-free operation when used with the optional headset and microphone.
Features
Sixteen RF Channels & QT/DQT Tone Keys
These compact and easy-to-use VHF/UHF portables are available with sixteen RF channels. Each RF channel can be assigned a Quiet Talk (QT) and Digital Quiet Talk (DQT) tone key to eliminate unwanted Tone signals. This helps to minimize interference from other users as audio will not be heard if your radio Tone key.
Rock-Solid Design
The TK-2107/3107 is your guarantee of absolute performance in demanding situations as it fully complies with MIL-STD 810 C/D/E standards for resistance to shock, vibration, humidity,
dust, and light rain. The aluminium die-cast chassis, sealed case design, and SMA antenna connector withstand rough handling to enable these exceptionally rugged radios to provide years of reliable service.
Wide/Narrow Channel Bandwidth
The TK-2107/3107 can be programmed for wide or narrow bandwidth operation per radio to accommodate all present and future channel allocations.
Time-Out Timer
When the preset continuous transmit limit is reached, the time-out timer automatically switches the TK-2107/3107 to receive operation. This limits the transmission talk time of each unit to help reduce channel congestion and conserve battery power.
Battery-Saver
This feature automatically puts the radio in "sleep" mode to conserve power when it has been in standby mode (no transmit or receive) for more than the preset time limit.
Two-Colour LED
For added convenience, the two-colour LED indicator lights red for transmit and green for an active channel.
Low-Battery Alert
The flashing red LED indicator warns you when the battery should be recharged.
Technical Specifications




TK-2107

TK-3107

General







Frequency range
Type 1
Type 2
Type 4




150~174 MHZ
136~150 MHZ




450~470 MHZ
400~420 MHZ

Channels

16 channels




Channel spacing wide/narrow

25 kHz/12.5kHz




PLL Step

5kHz, 6.25 kHz




Battery voltage

7.5V DC+20%




Battery life KNB-15A(1100mAh)

More than 8 hours on 5-5-90 duty cycle




Operating temperature range

-30oC ~+60oC




Frequency stability (-30oC ~+60oC)

+0.0005%

+0.00025%

Antenna impedance

50




Channel frequency spread
Type1
Type2
Type4




24MHZ
14MHZ




20MHZ
20MHZ

Dimensions (WxHxD) Projections not included

58x125.5x35mm with KNB-15A battery

Weight (net)

380g with KNB-15A battery, antenna and belt hook